Рубрика «Modernization»

May 15th, 2017
Modernization
No Comments »
Предприятие ЧАО «Дунайсудоремонт» приступило к реализации проекта модернизации т/х «Stavr»,

February 23rd, 2017
Modernization
No Comments »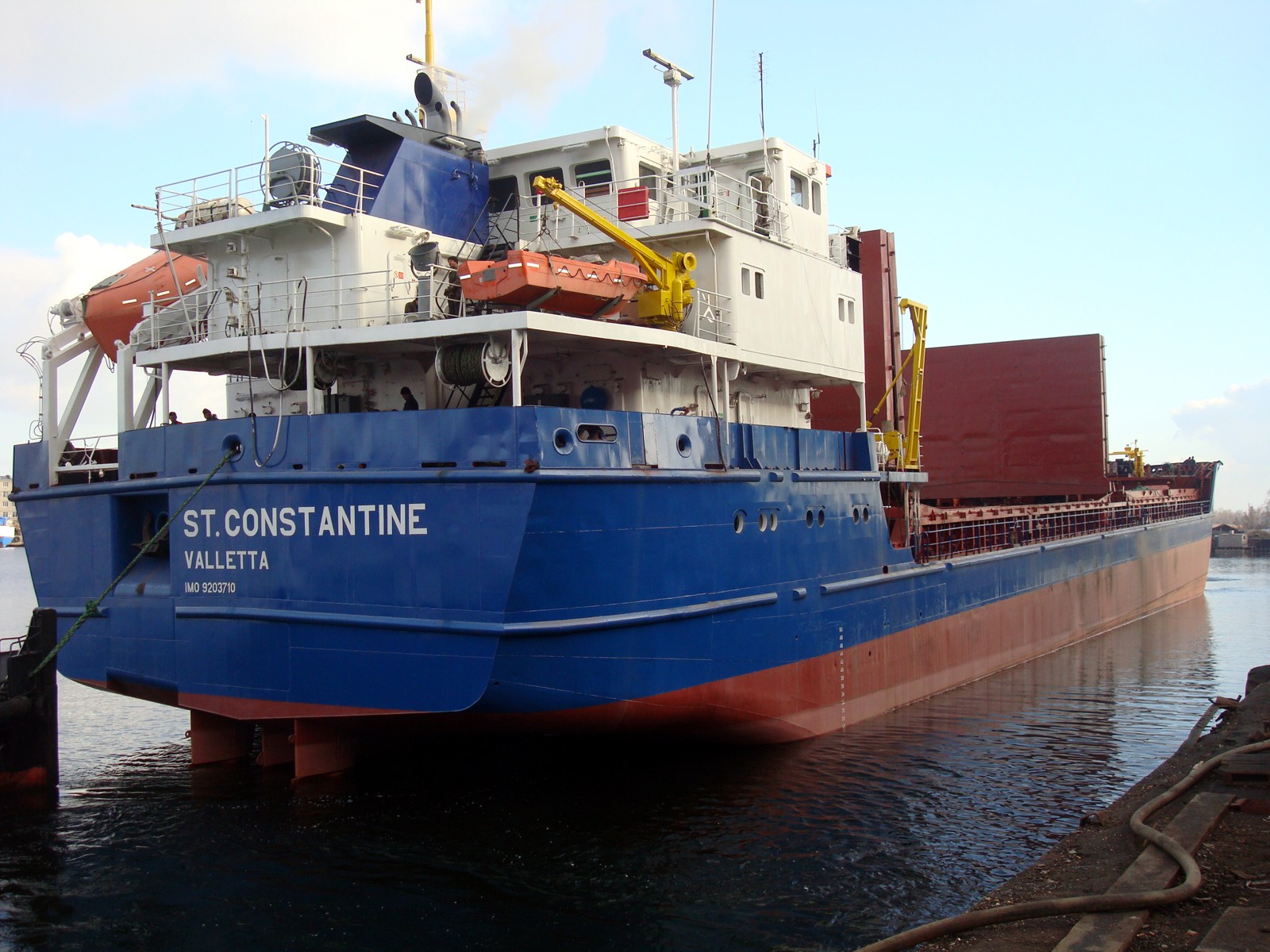 Our enterprise has started the process of m/v "St. Constantine" refurbishment to increase gross register tonnage by building additional hold as 36 –meters long raft body.

February 22nd, 2017
Modernization
No Comments »
In July 2016 JSC «Danubeshiprepair» had comleted the modernization of m/v «Dmitriy Donskoy» for Leisure Marine LTD. Type of this vessel is Volgo-Don.
The general volume of modernization consists of two cylindrical inserts 15,6 meters long and also modernization of hatch covers that foresees the change of overall dimensions.
After modernization vessel represents 4 hold spaces, dimensions of which are the following:
| | | |
| --- | --- | --- |
| Parameters | Before modernization, m | After modernization, m |
| Length | 107,58 | 138,78 |
| Breadth | 16,5 | 16,5 |
| Depth | 5,5 | 5,5 |
Mounting technology envisages the inserts making of big units directly on dock.
Preliminary sectional assembly consisting of bottom, sides and bulkheads was carried out on assembling yard and transported by floating crane (100t).
Accepted assembly technique of cylindrical inserts facilities the marking and joining processes of new hull parts to existent. The only drawback of process is the rail tracks arrangement for stockpile trolley with large duration.
After cylinder inserts mounting our enterprise carried out additional arrangement of vessel system such as hydraulic lifting of hatch covers, bilge and ballast systems, pipe measurement. Moreover, kinematic lifting and movement system of hatch covers was completed.

July 20th, 2015
Modernization
Comments Off

on Modernization of Alexander Peresvet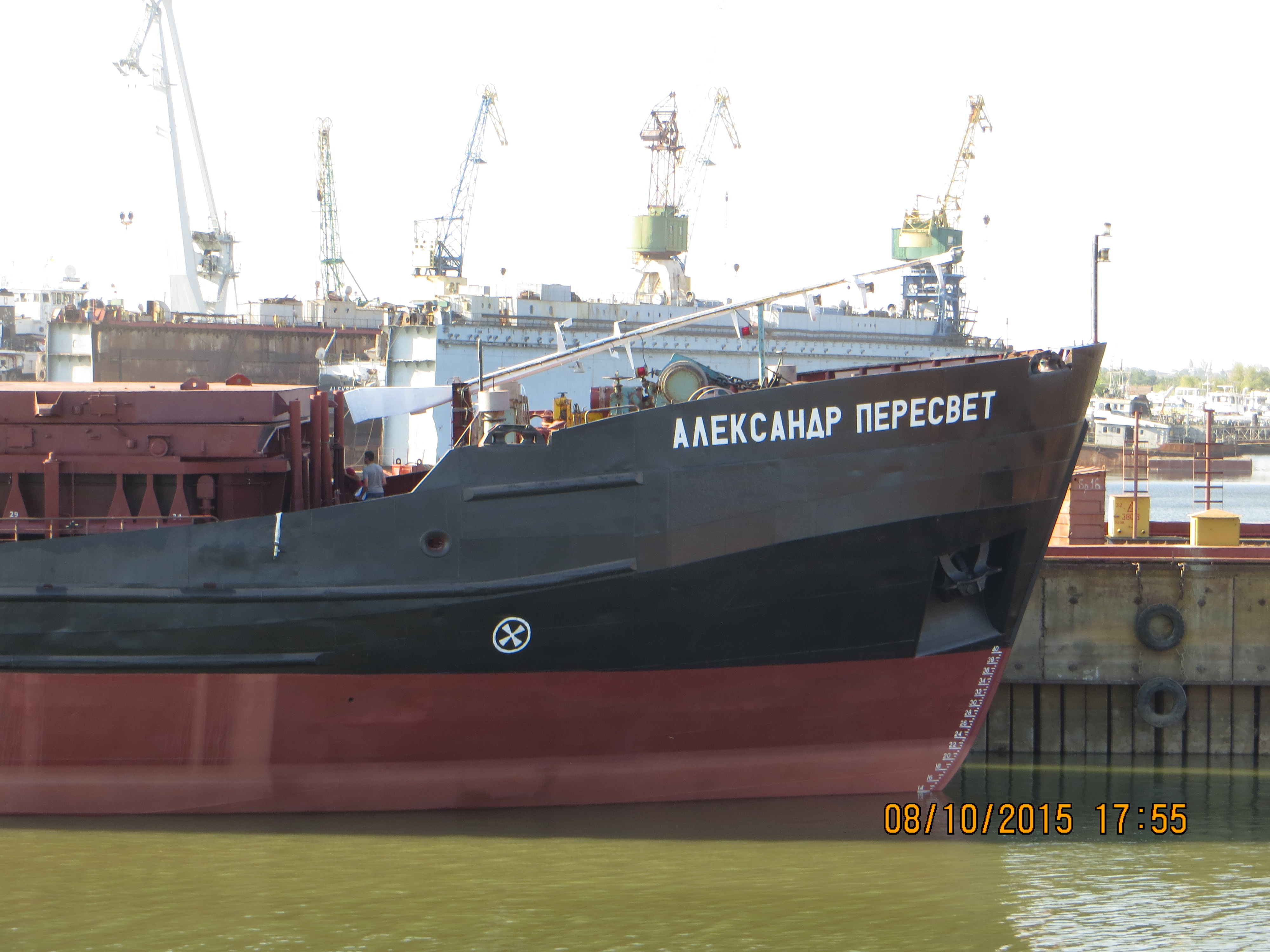 In the second quarter of 2015 PJSC "Dunaysudoremont" had repaired "Volga-7" vessel, which was put to be modernized later on. After the process of modernization the vessel was renamed as "Alexander Peresvet".

January 19th, 2015
Modernization
Comments Off

on Modernization of m/v Kapitan Shiryagin
In summer 2012 PJSC "Dunaisudoremont" along with «Ship Repair Enterprise «Danube Ship-Service» LLC. and in cooperation with the company "Valship" had started modernization process of the dry cargo ship "Kapitan Shiryagin".